Country Time Lemonade
PR | ACT
---
The Littlest Bailout
︎︎︎

In the summer of 2020, social distancing squeezed lemonade stands dry. And while Guns 'N' Roses and the Lakers (yes, you read that right) received small business loans, these hard-working entrepreneurs were left out.

So, we decided to take a stand for the little guys, by creating The Littlest Bailout. The first economic relief program to help the smallest of small businesses: lemonade stands.


Selected Press

Adweek - Best Marking Moments of 2020
Adweek - Ad of the Day
Ad Age - Pick of the Day
Campaign - Ad of the Day

1.4B+ Impressions Earned

CNN | Bloomberg | Business Insider | USA Today | Fast Company | Fox Business | ABC | Telemundo Noticias | NBC | Univisions Noticias | The Onion | France 24 | WSJ | Among others...

---
---
---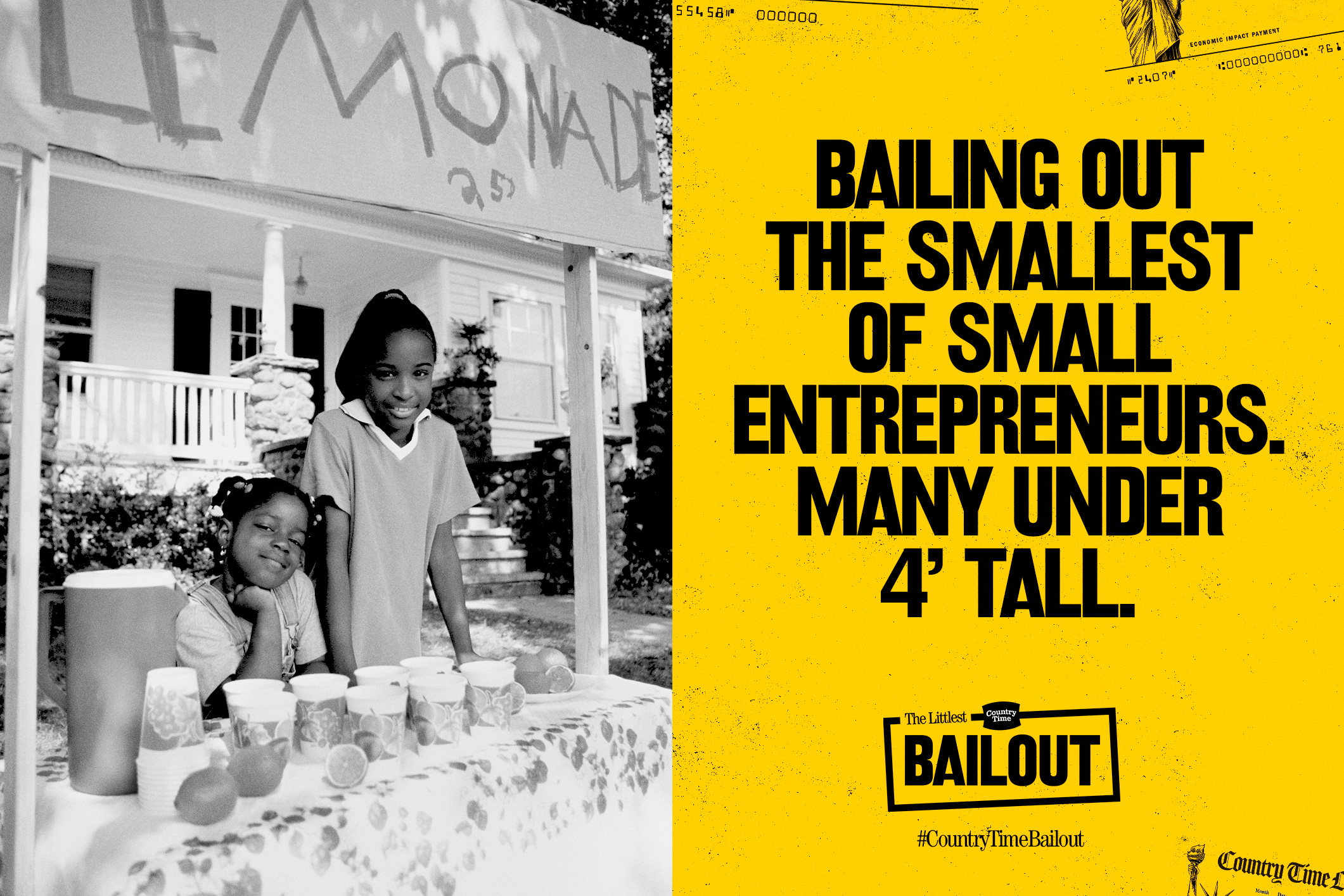 ---
Since this was an economic matter that wasn't getting enough media coverage, we announced the creation of this $100,000 relief fund through a full-page print-ad in the Business & Finance section of the Wall Street Journal.




---
Team

Pete Lefevre | VP Creative Director
Ryan Stotts | Creative Director
Javier Valle | Senior Copywriter
Daniel Jaramillo | Senior Art Director
Agency

Leo Burnett Chicago
Year

2020